IOU03 - MVB/CAN Sniffer Extension
Welcome to the IOU03 documentation.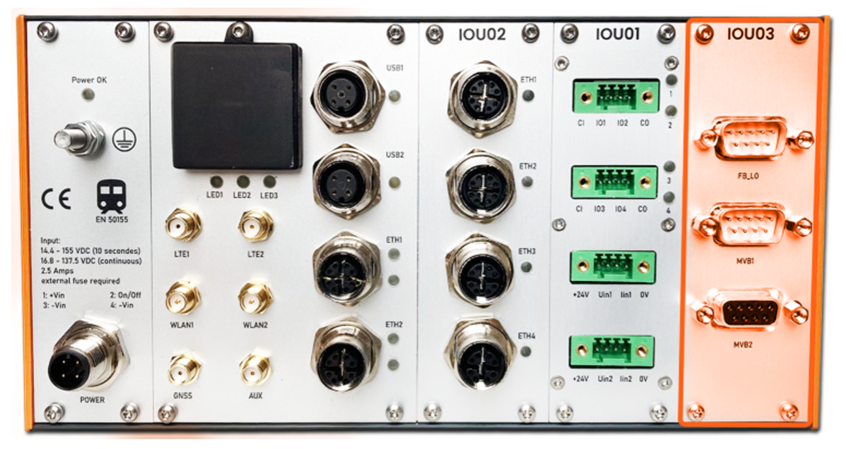 IOU03 is a non-retroactive MVB/CAN sniffer I/O Extension unit for edge applications in rail.
Features
1 slot (7 HP) extension unit for ModuCop Edge Computer
1 x MVB (EMD/ESD) listen only port via 2 x 9-pin DSub
1 x CAN 2.0B listen only port via 1 x 9-pin DSub
Data logger functionality: captures telegrams on bus and provides it as multiple time stamped data streams
EN50155 compliant
IOU03 is an Io4Edge device, and therefore supports the features common to all Io4Edge devices.
Find more detailed informtion in the Data Sheet