IOU04 - CAN & Serial Interfaces
Welcome to the IOU04 documentation.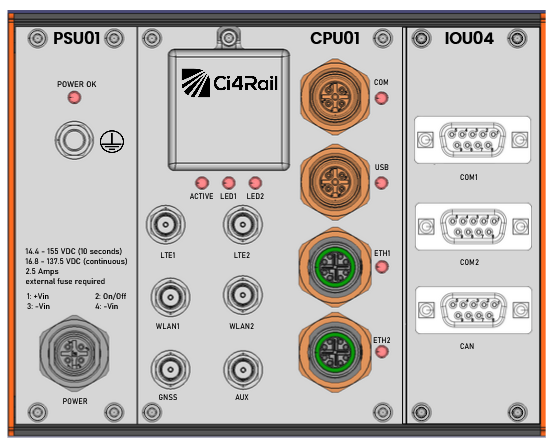 IOU04 is a serial and CAN interface extension unit for edge applications in rail & busses.
Features
1 slot (7 HP) extension unit for ModuCop Edge Computer
2 serial interfaces with RS232 or RS485-full-duplex or RS485-half-duplex

Virtual tty support using RFC2217
Appears as a standard tty device on Linux hosts

1 ISO 11898 CANBus Interface, up to 1MBit/s

Usable for direct I/O or as data logger with multiple data streams.
SocketCAN Support

Galvanic isolation of all inputs and outputs
EN 50155 compliant
IOU04 is an Io4Edge device, and therefore supports the features common to all Io4Edge devices.
Detailed Technical Specification
(Coming Soon)