ModuCop offers several service interfaces. Typically they are used for service and maintenance and are not supposed to be connected permanently in operation.
Removing the Service Cover
To get access to the service interfaces hidden behind the service cover you have to remove it.
Remove the screw fastening the service cover.
Open the service cover like shown in the picture below.
To close the service cover, perform the steps in reverse order.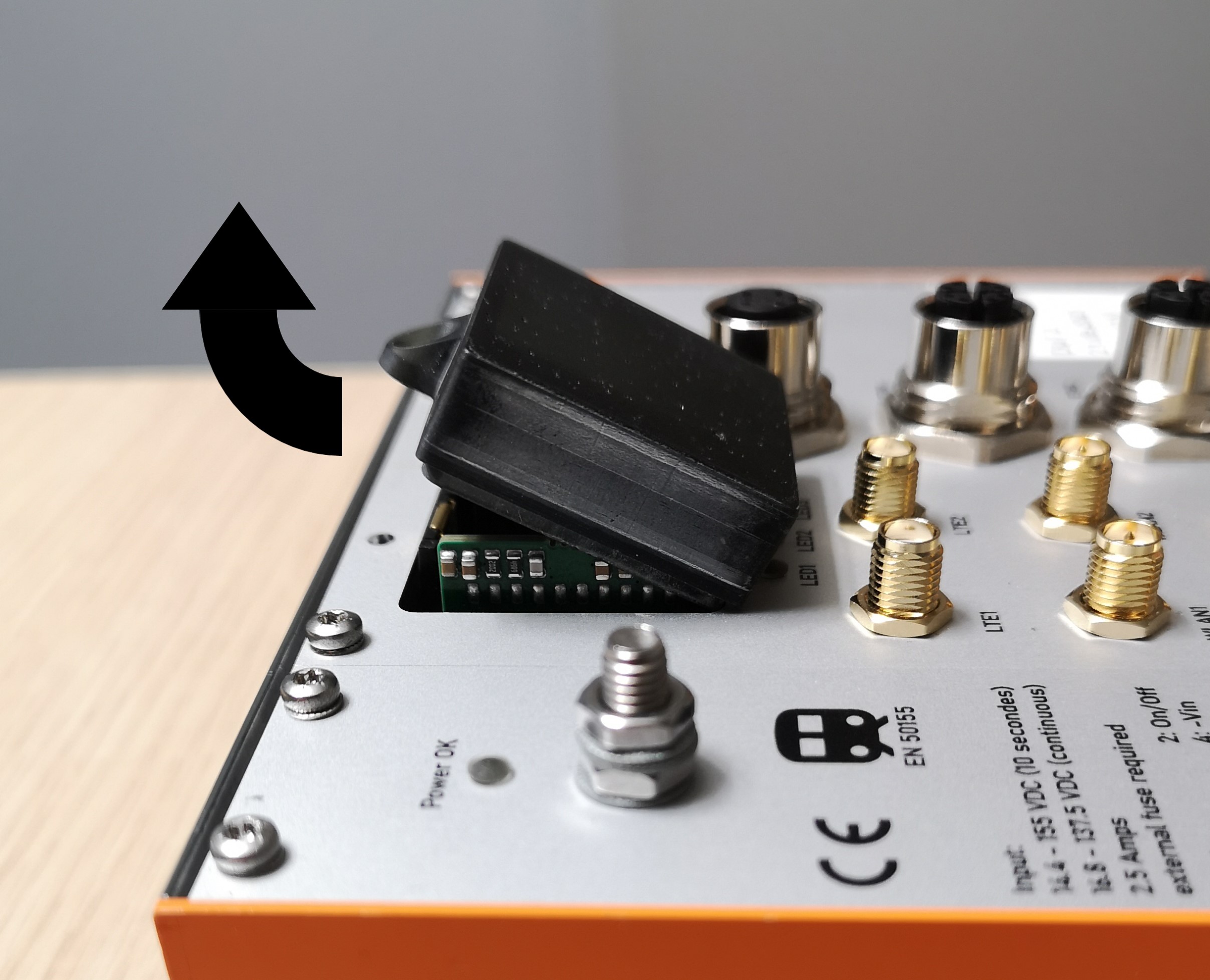 Service Interfaces
The service cover conceals the following interfaces:
Terminal connection (USB-C)
USB-OTG connection (USB-C)
MicroSD card slot
Nano-SIM slot 1 and slot 2
Battery holder
For getting started quickly, only the a SIM card might be required when you would like to connect your device through LTE. In this case please insert a nano-SIM card in "Nano-SIM slot 1".
Achievements in this Section
You know how to access the interfaces under the service cover and insert a SIM card as a preparation to connect ModuCop via LTE to the internet.